Noticing Problems with Your AC?
Losing your cool isn't fun. What's likely to increase your anger? When an AC company is to blame. Recently, Trane, an AC manufacturer, announced recalls of more than 100,000 units. According to the report, the defective units may be improperly grounded, which could lead to accidental electrocution in some cases.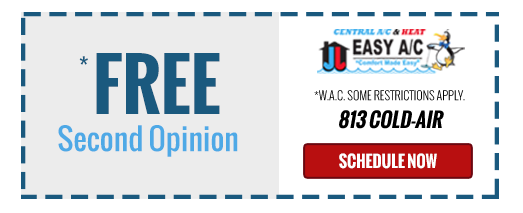 Reason for the Recall
37 models were found to have faulty ground screws. These important parts relate to essential electrical grounding that help prevent the system from giving off electrical shocks.
Defective units will lack two threads that connect these screws. Consumers can check for the defective model number on a silver nameplate near the back of the unit. The affected model numbers include the following:
2TTM3018A1000A*
2TTM3024A1000A*
2TTM3030A1000A*
2TTM3036A1000A*
2TTM3042A1000A*
2TTM3048A1000A*
2TTM3060A1000A*
4A7M3018A1000A*
4A7M3024A1000A*
4A7M3030A1000A*
4A7M3036A1000A*
4A7M3042A1000A*
4A7M3048A1000A*
4A7M3060A1000A*
4TTM3018A1000A*
4TTM3018A1000B*
4TTM3018A1000C*
4TTM3024A1000A*
4TTM3024A1000B*
4TTM3024A1000C*
4TTM3024B1000A*
4TTM3030A1000A*
4TTM3030A1000B*
4TTM3030A1000C*
4TTM3030B1000A*
4TTM3036A1000A*
4TTM3036A1000B*
4TTM3036A1000C*
4TTM3042A1000A*
4TTM3042A1000B*
4TTM3042A1000C*
4TTM3048A1000A*
4TTM3048A1000B*
4TTM3048A1000C*
4TTM3060A1000A*
4TTM3060A1000B*
4TTM3060A1000C*
*15th digit present on actual units is not represented on this list.
Aside from identifying the possibly damaged model, an AC technician will need to properly detect the issue. In the meantime, Trane and The U.S. Consumer Product Safety Commission recommend cutting power from your AC's main breaker switch. That's right – no cool air until it's fixed.
What You Can Do Right Now
Aside from shutting off your affected unit, homeowners can contact a service provider, such as Easy AC, for further information regarding immediate repairs. Easy AC is not a factory authorized Trane dealer and cannot offer free repairs under the recall; however, we do offer 24 hour emergency AC repair service.
We can schedule your unit for fast inspection so you don't have to spend a minute longer without cool air during Florida's hottest month.
Repairs for Units Not Under Recall
Even if your unit isn't under recall, keeping up with regular AC maintenance is always recommended. If you're experiencing any signs of AC issues, it's time to act now before your home becomes a hotbox in a heatwave. Our EZ Breezy Club makes it easy to stay ahead of repairs with semi-annual tune-ups that follow a 16-point checklist.
Have Confidence in Carrier
As a factory authorized Carrier dealer we take pride in the Carrier brand. Have confidence that Carrier is a suitable AC alternative if you should find your unit is no longer keeping its cool. While we work with many AC units, Carrier is a company we trust to provide consistent, cool air. Easy AC provides expert installation and maintenance for all Carrier units.
Are you hot on the trail for Tampa AC repair? Look no further. Contact Easy AC today and schedule your AC repair and maintenance.