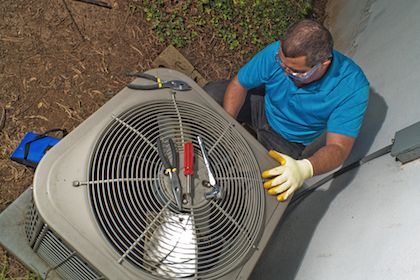 Sooner or later, every homeowner is faced with the reality of having to schedule an HVAC service call. Sometimes it will be to perform a simple AC repair or evaluation and other times it will be for something much more involved like an air conditioning replacement.
From installations and maintenance to clean up and removal, AC home servicing is not as big of a hassle as you think. Dealing with an in-home service call can be relatively painless for those who know what to expect.
How you prepare and plan for an upcoming AC service call to your home is equally as important as how you approach product selection. By focusing on the key features and benefits, you too can be in a much better place when faced with an in-home service appointment.
So, what do you need to know before you replace your air conditioner? As you embark on the path to an AC replacement, there aren't many appliances in the home which can cause more of a disruption to daily life than servicing your home's central air conditioning system. However, by being informed and aware of the situations that cause problems for the typical resident, you're one step closer to a smooth visit.
Common concerns most homeowners have about air conditioning replacement
#1: Scheduling
Perhaps the biggest obstacle to pulling off a smooth in-home AC replacement is scheduling. Set your appointment for a day that you can take time off from your normal routine. If you're employed, request time off work with enough notice so you can be home for the service call, worry-free.
#2: Childcare
What about the kids? Will you be watching the little ones during the time of your air conditioning replacement? Curious children should be kept away from working areas where dust and debris are likely to be. If you can't get the kids somewhere else for the day, consider setting up a play area outside or in another room. Let children know how they should behave during the visit and to stay clear of the work area.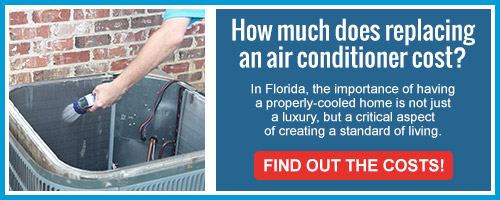 #3: Pets
It's not just the dogs which can run amok while technicians work to replace your air conditioning system. Cats and other non-crated animals may need special considerations. Ask a certified Easy AC technician about which areas of the home require access and which do not, and then plan to keep pets out of those areas. It's also common courtesy to inform the installer ahead of time what types of animals are in the house for safety and allergy reasons.
#4: Work area
When you know where and how the areas of your home will be accessed, you'll be better able to protect the belongings in your home while technicians replace your air conditioner. For example, maybe you just installed a new carpet. That carpet is best offlined with plastic sheeting, while valuable fixtures and heirlooms can be moved temporarily to another room to allow HVAC equipment to be used safely.
Know what you need before you replace your AC?
With a little homeowner awareness and education, you can safely navigate around the concerns of an air conditioning replacement. Communication and preparation are key – ask questions before your appointment date and be ready for what's involved in an AC service call.
When you know what to expect you stand a much better chance of adapting to unforeseen circumstances, so ask the Easy AC service team about any parts of the process you may not understand. We're eager to help you make your home as comfortable as possible. Contact us via the request form or reach us at 813-COLD-AIR.