It's important that when you hire an AC company in Florida, you know that the company is legitimate. Criminality is a major problem in the HVAC field in the state of Florida, as well as nationwide due in part to its high popularity in trades education within the national prison system.
The easiest way to verify the company is by going to the licensee portal for the state of Florida.
There you can look up the company and determine if they are actively registered to conduct business in the state and though this won't completely protect you from incompetence, it will at least protect you from clear-cut scammers so you only work with a legit air conditioning company.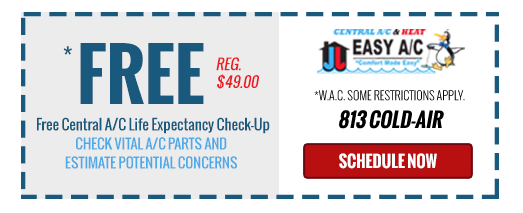 How to Verify an HVAC Contractor in Florida
Go to MyFlorida.com.
*Note that StateOfFlorida.com should not be mistaken for the official site; though it contains much of the same information, it's an unaffiliated for-profit company.
Make sure you are on My Florida. Click Licensee Search. It's in bright red near the top, in the Featured e-Government Services section. Click Licensee Search itself (it mistakenly looks like a heading for what's below it).
Under "A" you will see Air Conditioning Contractor.Before you click on that, you might want to scan through the various types of professions and services that are licensed in Florida. This can be a great resource when you're doing business with anyone that you have not properly vetted or without solid referrals. You then at least know the business in "on the books."Go ahead and click into Air Conditioning Contractor. You will see various search options here.
Since we are checking a particular company, click on Search by Name in the radio list. Click Search button at right.
Here, enter the air conditioning company information. We'll use ours as a sample. For name enter Easy A/C, and for city enter Tampa. You'll see the license pop up. You can click into the entry to further investigate the company – to ensure that everything is up to date with their Florida licensure and that you are looking at the right company.
*Please Note – If you cannot immediately find the AC contractor, you may just need to slightly adjust your search terms. "Easy AC," for example, brings up nothing. The governmental algorithm doesn't have the sophistication of a search engine like Google. So try variations, and if that fails, you can always ask the company what name they are licensed under.
We always suggest contacting a fully licensed company such as Easy AC who is in good standing with state licensing boards and the Better Business Bureau - Contact Easy AC Now.