BBB A+ Rated Tampa Heating & Air Conditioning Services Company
Providing Fast & Affordable AC Maintenance, Repair, & Installations Throughout the Tampa Bay Area.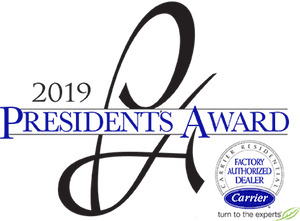 Your air conditioning system is your last line of defense against Florida's brutal, sweltering summertime weather. And when it's not working, you'd do just about anything to get it back up and running again.
Some AC service and repair companies take advantage of that, they know you're desperate for relief from the scorching heat and thick humid air, and maybe - just maybe - they can get you to agree to spend more than you really have to.
Not Easy AC. That's not the way we do business.
We don't drain your wallet with constant, recurring repairs, or with expensive parts and service you don't really need.
We fix it right the first time, at a fair and reasonable price.
There's a reason that Easy AC is the most trusted air conditioning service and AC repair company in Tampa. We've worked hard for the last 13 years to earn our reputation for honesty and integrity - and if you want to know how our customers think we're doing, just ask the Better Business Bureau about our A+ rating with them.
So if you're not as comfortable in your home as you could be, give Easy AC a call.
In just a few short minutes, we'll set up an appointment for a technician to come and pay you a visit. Or use our convenient online form to find out about your options for installation of a new AC system.
Now sit back and enjoy the weather - on your terms.
Need emergency repairs? Don't worry! We offer 24-hr AC repair services throughout the Tampa Bay area for your convenience.
Recent AC Repair & Services Reviews
Easy AC
Tampa Air Conditioning Repair, Service, and Sales
9402 US-92 #102,
Tampa, FL, 33610-5953
Phone:
813-265-3247
Post Your Review Here